Severe weather likely again Wednesday.
Posted:
Jun 22, 2016 12:57 AM EST |
Updated:
Jun 22, 2016 2:35 PM EST
NOON UPDATE WED: Michiana remains in the 4/5 risk category for severe weather Wednesday night. This shows confidence is high for severe storms that would most likely produce damaging wind in excess of 65 mph and possibly tornadoes.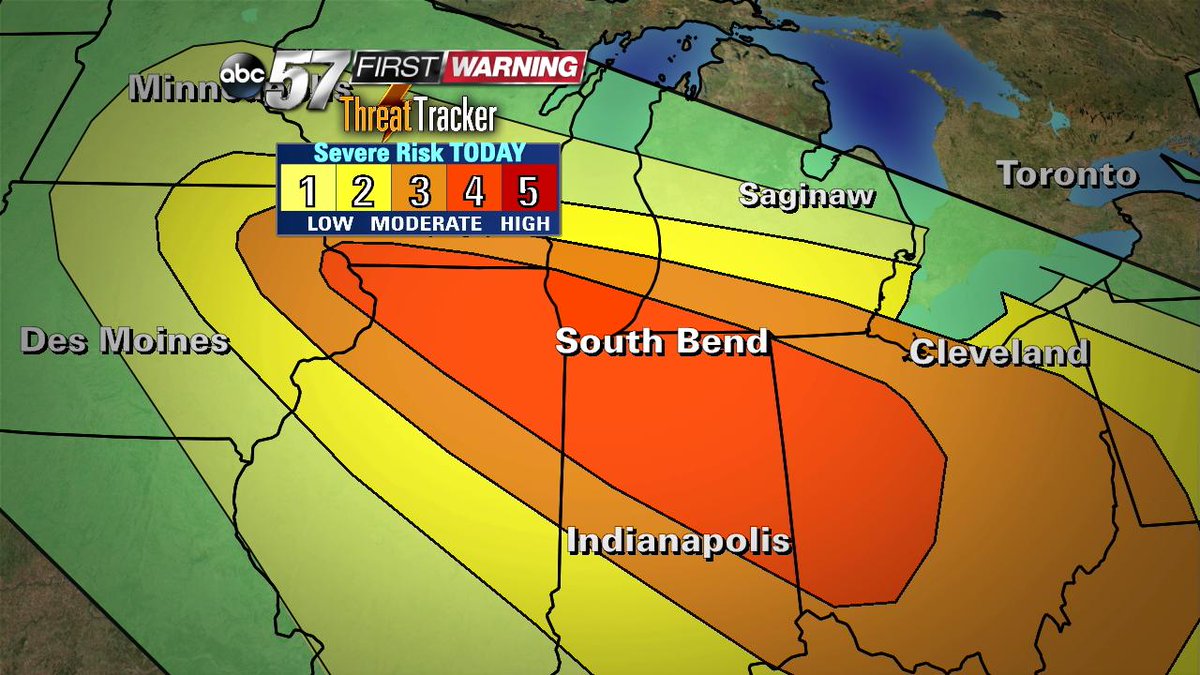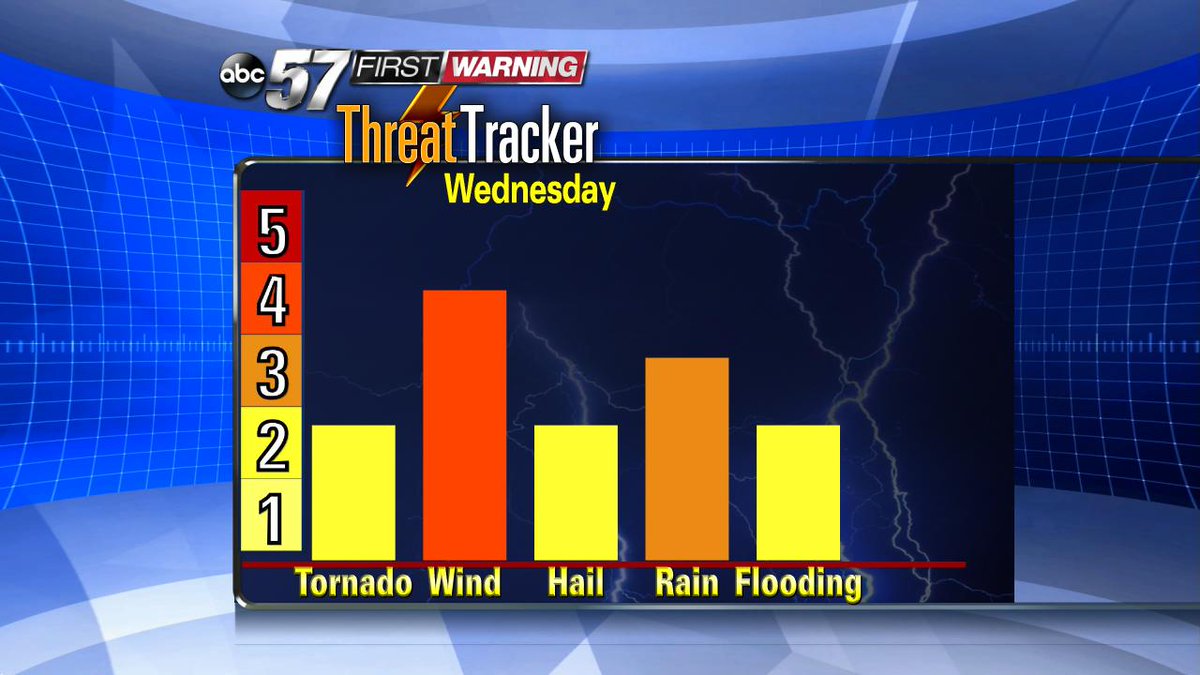 Below are recent updates from the High Resolution Rapid Refresh (HRRR) model. It shows intense storms reaching our northern counties by 10 p.m. and rapidly diving to the southeast by 11 PM. These storms will likely clear the area by around midnight. These time frames are not exact but give a good ballpark figure that you should be ready for storm by 10 PM tonight if not earlier.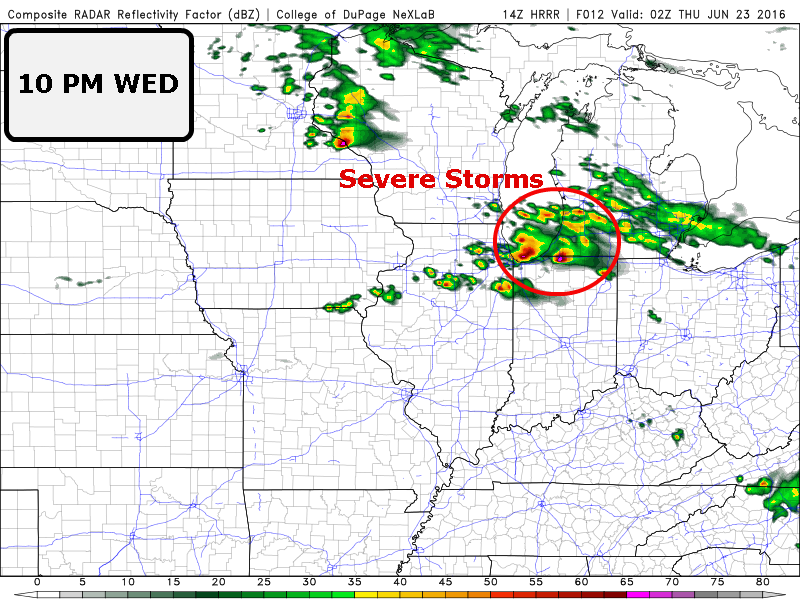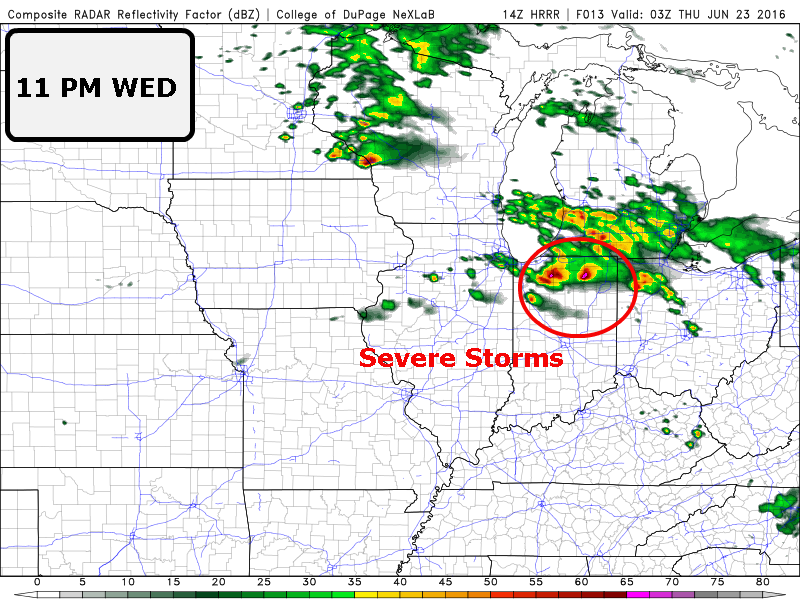 Wednesday is a First Warning Weather Alert Day. It will be a stormy, round one in the morning/midday and round two in the evening. The later brings the risk for damaging wind and tornadoes. 
8 AM - The warm front approaching as storms edge into the region by mid morning, this is not expected to be severe but could bring heavy rain. This could persist through early afternoon.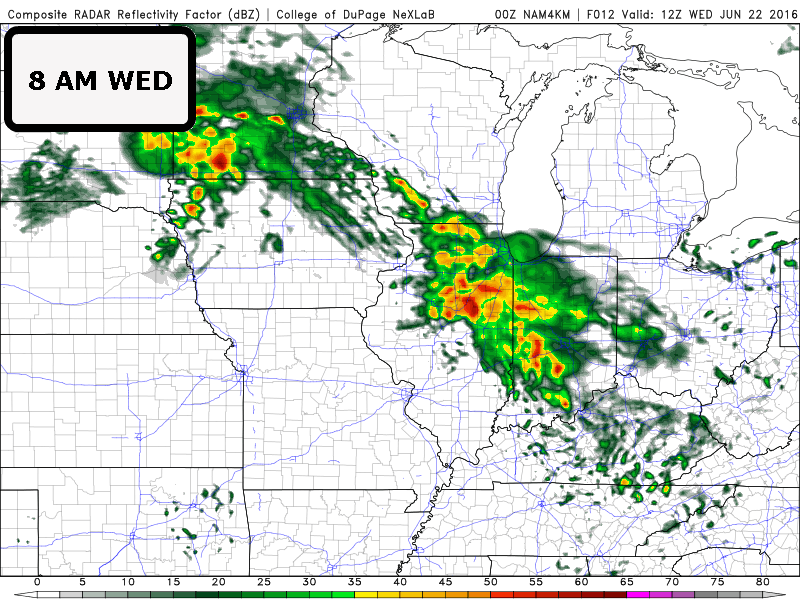 5PM - A lull in between this storms could happen in the afternoon. If this latest scenario holds true and early evening rain misses Michiana, then our severe threat will remain high into the evening. If we see early evening showers our severe threat will drop.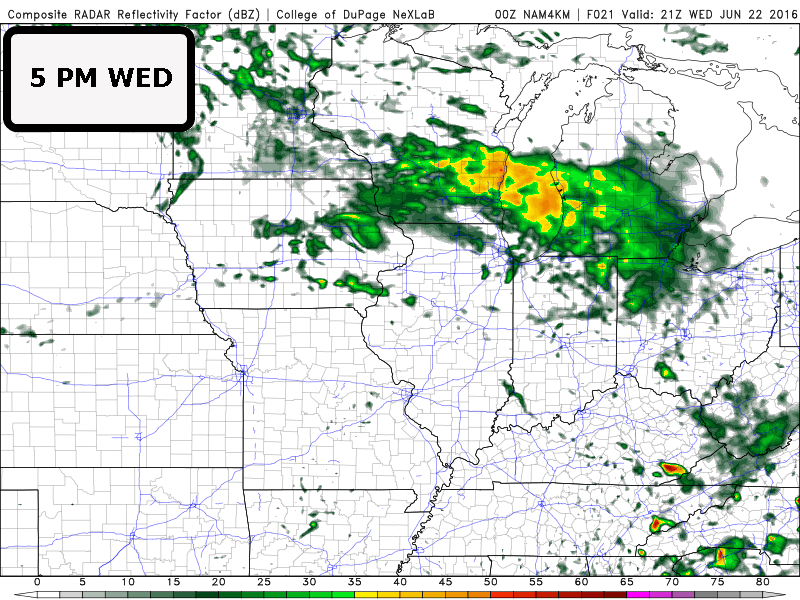 8 PM - Assuming the prior is true, the latest model shows a strong line of storms forming around the low and accompanying cold front.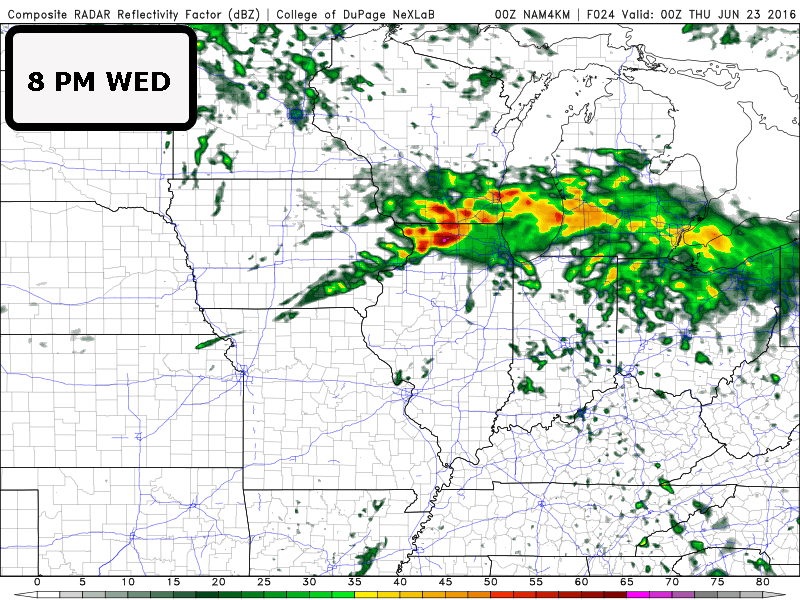 Midnight - Models have been consistent with an estimated arrival of strong storms after 10 PM. The latest model run shows the potential for a bowing squall-line that would produce damaging wind and possibly tornadoes.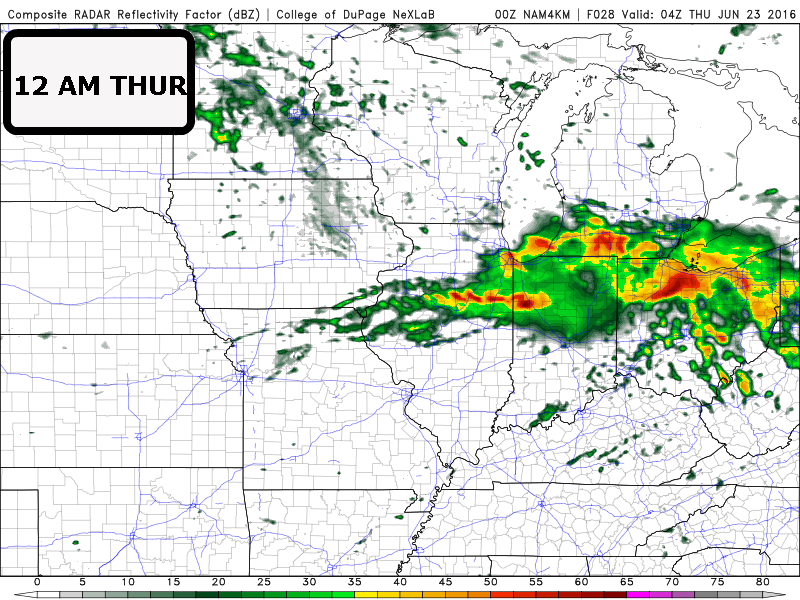 Given a strong low and cold front, the risk remains high for severe weather. Straight line damaging wind, in excess of 65 mph remains the greatest risk. However the added spin in the atmosphere provided by the fronts and low increases the risk for tornadoes. Have a severe weather plan for Wednesday night and know where to find your Safe Spot.